Introduction of Royalties of Essence
New
Regular price

Sale price

$13.00

Unit price

per
"My object in life is not simply to make money for myself or to spend it on myself in dressing or running around in an automobile, but I love to use a part of what I make in trying to help others."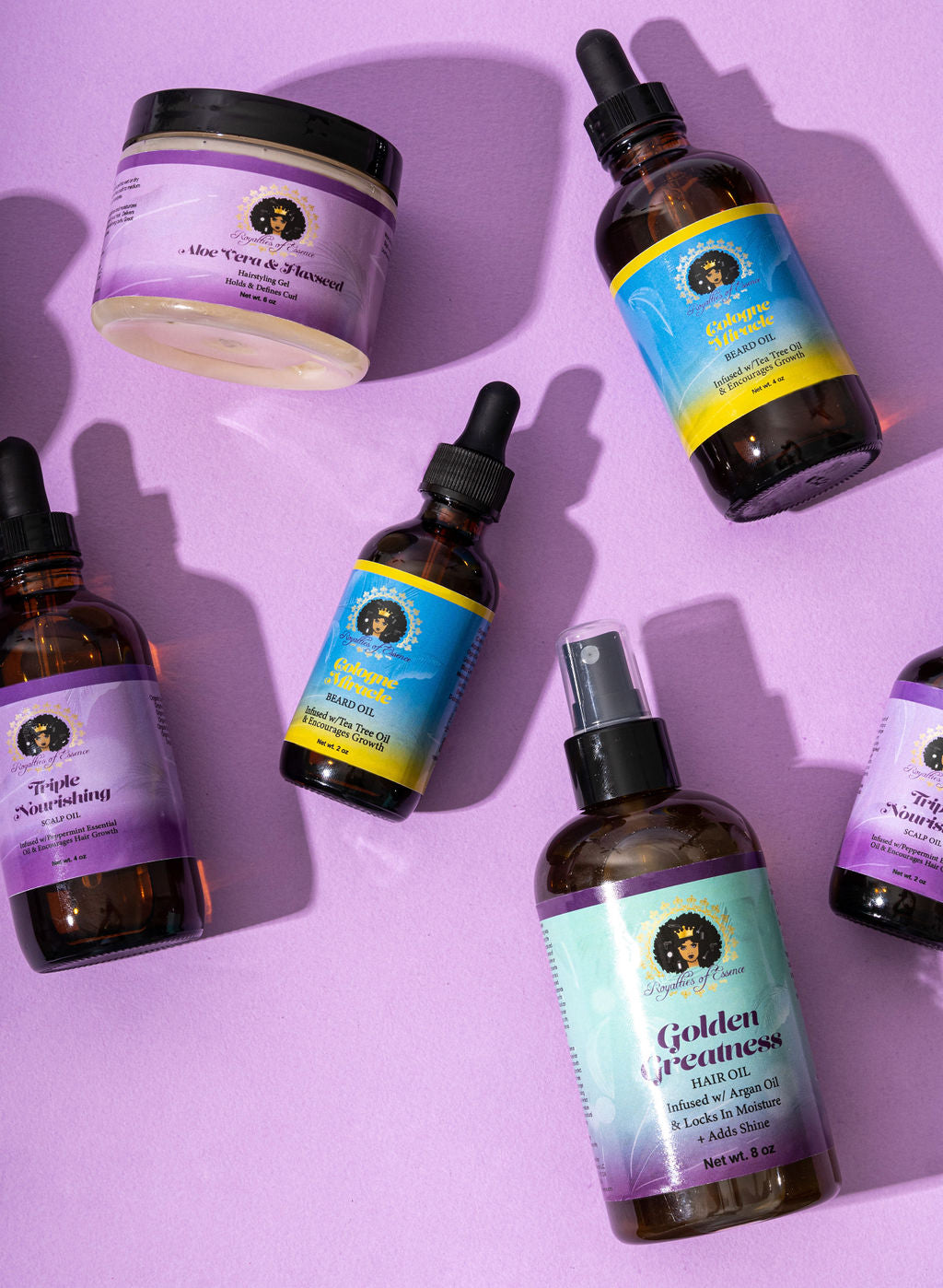 We are rooted in self-care through the power of nature.
That belief is the driving force behind my craft. My products are free from synthetic colorants, fragrances, preservatives, and fillers. It's not just about what ingredients are used, but how the ingredients are extracted that make a difference. Most of the bioactive nutrients are lost during the refining and extraction process of oils and butters used in beauty products.
This is why I use natural, plant-based, organic, cold-pressed, and unrefined ingredients to ensure my products have the most nutrients to assist in your hair's health.
Shop now
Products Proudly Made Without
Sulfate Free

Mineral Oil Free

Cruelty Free

Paraben Free

Silicone Free

GMO Free
Customer Testimonials
Antwine Jones

I've been using the triple nourishing scalp oil for two years now. I've seen and felt improvement with my hair. My hair has become softer, less frizz, added shine, moisturized and faster hair growth. This oil helps retain moisture with minimum maintenance for styling and not a lot of product buildup. Also the product has great scent as well. The oil comes with a nice gold bag and has a great label on the bottle. I recommend this product for anyone trying to style and maintain hair with minimum effort.

Tonika Brandon

WOW, this so the only oil on the market that keeps my hair moisturized. I suffer with dry scalp and this oil keeps me tact! Less itching, less breakage and a moisturized scalp. The owner was very professional and knowledgeable. She answered all my questions and the oil is all natural. I always buy 2-3 bottles so I don't run out. Thank you Royalties of Essence I love the product ❤️

Nadine Jones

The Royalties of Essence oil has worked wonders for my hair and scalp. I have been a faithful user for over a year, and my hair has grown healthy and strong. My issues were damaged dry scalp and weak edges.
Now I see the organic oils have repaired and healed the dryness and damage. I am so thankful for this great product that I recommend it for the entire family.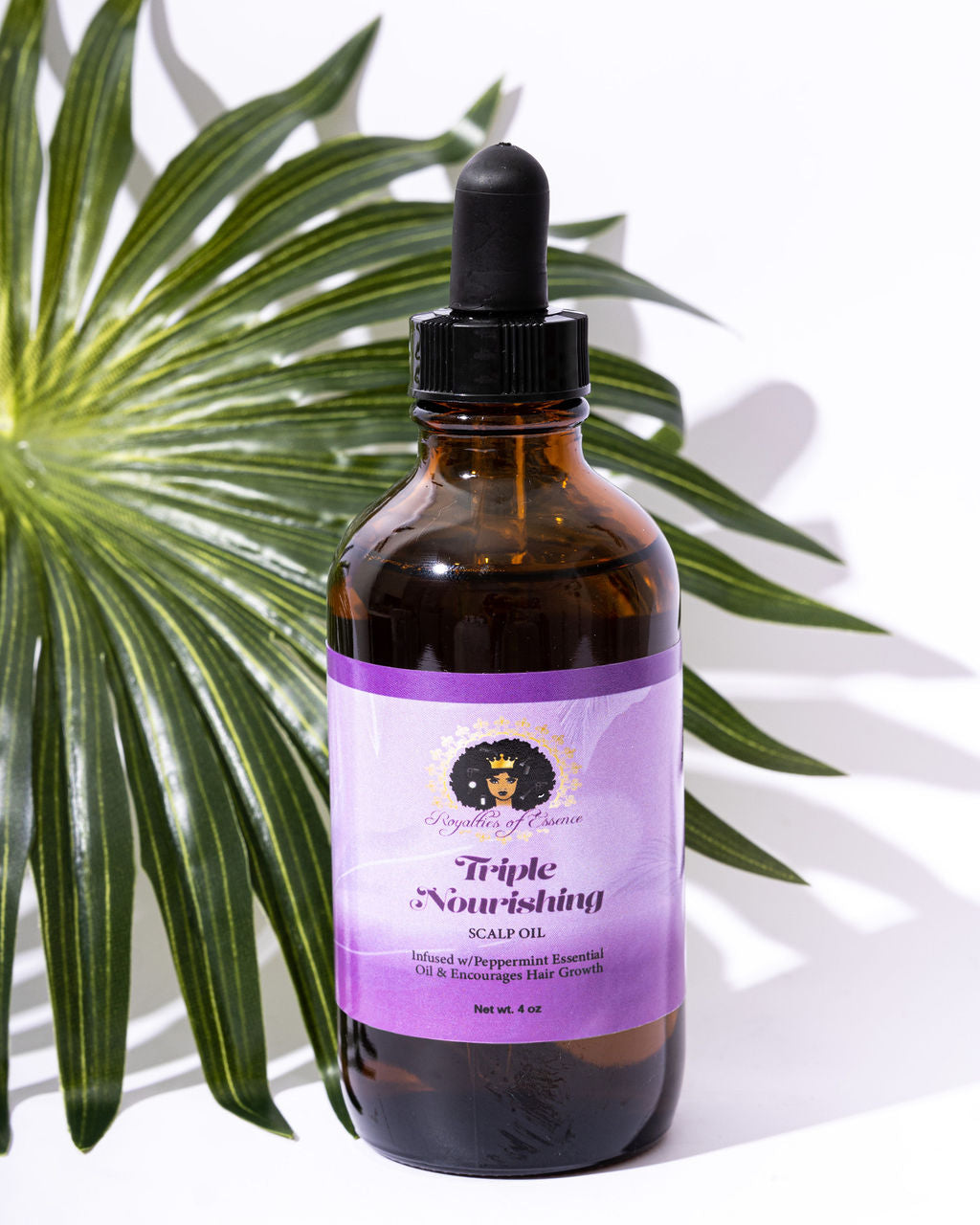 Our Best Seller
Healthy hair equals a healthy scalp.

Our signature Triple Nourishing Scalp Oil is a nutrient-rich intensive formula meant to help you address your hair concerns.
Shop Now